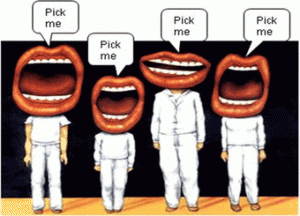 There has been a parade of forecasts all picking an oil price bottom.
Unfortunately, this parade of  forecasts is a charade. These are the same forecasters that did not see this price collapse coming – hmmm? These forecasts continue to be adjusted lower as spot price falls – hmmmmm??? Most importantly, a price bottom forecast implies the forecaster knows exactly what the Saudis, other major oil exporters, non-OPEC producers, and global demand will all do and by when – hmmmmmmmmmmmmmm!!???????
Believing linear price forecasters can be extremely hazardous to your health. Come hear how and under what conditions oil prices will actually bottom – and what that means for you.
Will 2015 be a threat or an opportunity?
THE RIGHT OR WRONG STRATEGY AND TIMING CAN MAKE OR BREAK YOUR DECISIONS IN 2015.
Consider bringing a guest/associate
Thursday, February 19, 2015
7:30-8:00 am Continental Breakfast & Networking
8:00-9:00 am Presentation and Q&A
The Bow Valley Club
370, 250 – 6th Ave. SW
Kindly RSVP not later than Tuesday, February 17 to: