Trusted, independent advisors on crude oil and natural gas market trends
Arming you with the knowledge and insights to make the right business and investment decisions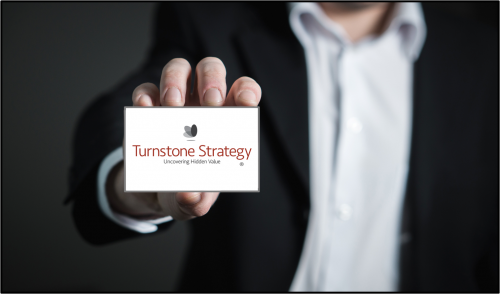 Uncovering Hidden Value
It was the early 1990s and Gil Dawson, a geophysicist, was working with Amoco Corporation as a production manager overseeing a complex offshore oil joint venture project in the North Sea. During his five-year tenure, he watched his employer build two offshore production facilities at the top of the industry's cost cycle only to bring them on line and into production at the bottom of the revenue cycle.
Frustrated by a lack of reliable commodity price forecasting, Dawson's search for a solution sowed the seeds for what would become a unique energy consulting firm.
Thousands of kilometres away in Calgary, Alberta, Duncan Robertson was working with Petro-Canada, as Director of research, technology development, and technical services. In 1996, he left Petro-Canada to run a small oil and gas company and launch a management consulting firm.
Soon Dawson and Robertson found themselves working together as consultants under the umbrella of a multi-national Audit firm's energy advisory practice. Over the course of the next year they began to build common ground on a new way of looking at how to predict the ups and downs of crude oil and natural gas pricing trends. In 1999, they established the energy advisory practice SBM Inc. and in 2014 rebranded the organization to Turnstone Strategy Inc.
Dawson, with his dedicated approach to analysing huge volumes of data and information, and years of experience in technical, managerial and consulting roles in exploration and production, and Robertson, with years of experience in strategic planning, change management and technology management, pooled their expertise to create the methodology, analytical tools, and techniques that underpins the foundation of their business today – the Cyclical System's Approach.
"We don't believe there has ever been a more important time to understand price trends in the global oil and gas industry than today. We are seeing increasing volatility. Understanding what is fact and what is only 'noise' about where energy prices are going and why, is vital information in order to understand where and how to invest, and how to plan your business activities," says Robertson.
Turnstone Strategy's approach to crude oil and natural gas price trend shifts is ground breaking. The goal is to use meticulous research and analysis to provide clients with advice and information on what part of the commodity cycle they are in – whether supply is rising and demand is declining or vice versa — what strategies and tactics they should employ to realize appropriate returns on their investment, where to make the best investment, and how to protect existing investments.
Unlike many of its competitors, Turnstone Strategy provides independent advice; it is not selling anything. The firm focuses on what's known as cyclical arbitrage – that is taking advantage of commodity price differences between two or more markets so clients can get a significant return on their investment over recurring commodity cycles.
"Having worked in the oil and gas industry for years, we have experienced the harsh sting of bad data and information first hand. We are unapologetically passionate and proud of providing the best, most complete and most objective, independent analysis possible regarding commodity price trends," says Robertson.
What sets Turnstone Strategy apart is its methodology that identifies and times the commodity supply and demand cycles and their effect on commodity prices. It also integrates what Turnstone calls 'Sentiment' which is the Market's view of future fundamentals as imbedded into today's price, and how it impacts oil and gas price volatility.
"Sentiment is vitally important because it's what the markets can act on – it's about human behaviour, what people are thinking and feeling about where the energy industry and prices are going, what they think will be the supply and demand for oil and gas, and can ignore the actual fundamentals of supply and demand to predict prices," says Dawson.
With more than 80 years of industry experience combined, Dawson and Robertson have advised more than 100 North American clients over the past 20 years, including energy producers and service companies, as well as investors and corporate consumers of natural gas and refined crude products.
Turnstone Strategy has a long-proven track record. For example, in the first quarter of 2008, based on its analysis, Turnstone was advising clients that crude oil prices would crash to as low as $US40 per barrel when some analysts were calling for oil prices to increase to $US200 per barrel. At that time, an oil and gas producer could have hedged its production to ensure a $US110 floor price for the next four to five years. NYMEX crude prices have never been that high since. By the third quarter of 2008 oil prices were falling fast towards $40.
Likewise, from 2009 to 2012, Turnstone advised during 13 public presentations not to buy natural gas in North America but to sell, to hedge production, and to raise money as a natural gas producer. June 2012 futures price fell from a high of about $6.80 to $2.60 during that time.
"Our job is to ensure that our clients are out in front of the market shifts in time to make their best investment decisions. We are seeing a number of political, economic and social factors that are impacting the energy industry world-wide. We need to be able to strip away the news headlines and focus on fundamentally what is really going to influence future prices," says Dawson.
Contact Us
3300, 205 - 5th Ave. S.W.
Calgary, Alberta, Canada
Phone: (403) 205-3255