Trusted, independent advisors on crude oil and natural gas market trends
Arming you with the knowledge and insights to make the right business and investment decisions

Gil Dawson
Gil Dawson is a Co-Founder and Managing Partner of Turnstone Strategy Inc.
He has over 45 years of management consulting, exploration, and production experience. Gil has held technical, managerial and strategic roles, domestically and internationally with Amoco.
As part of his industry experience, he spent five years in London, England, where he restructured Amoco UK's northern North Sea exploration and offshore oil production groups by focusing Amoco's organizational strategy, building positive relationships with partners, and applying business improvement practices, including benchmarking.
For the past 20 years, his focus has been on revitalizing and growing oil and gas exploration and production operations through the application of scenario-based management techniques.
Gil is a member of APEGA.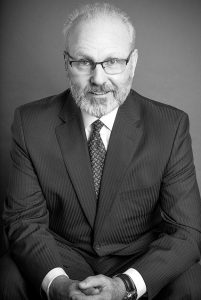 Duncan Robertson
Duncan Robertson is a Co-Founder and Managing Partner of Turnstone Strategy Inc.
He has over 47 years experience in exploration, production, technical services, operations, regulatory compliance, and management consulting in the oil and gas industry. Duncan has been involved in the design and assessment of exploration, exploitation, and production programs throughout Canada and the northeastern United States.
His consulting focus is in the areas of scenario-based management, organizational effectiveness, knowledge management, technology management and performance measurement, where he has helped oil and gas industry executives refocus corporate strategies, restructure organizations, and enhance performance.
Duncan has conducted and facilitated workshops and seminars on strategic planning, change management issues, and technology management. Duncan has published a number of articles on oil and gas industry developments in Canada.
He is a member of APEGA, and the Division of Professional Affairs of the AAPG.
Contact Us
3300, 205 - 5th Ave. S.W.
Calgary, Alberta, Canada
Phone: (403) 205-3255