"Let's Rock the Boat" - Testing the Consensus View
Thursday, December 7, 2017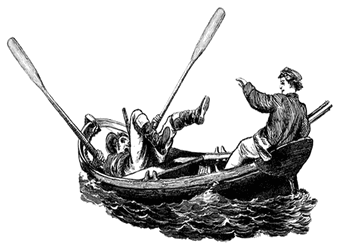 The consensus view manifests itself in price at any given point in time - whether that be in the futures markets, equities, or more specifically oil and natural gas.

The consensus view is shaped by many perspectives.

In our methodology, we've defined Sentiment as the Market's view of future fundamentals and volatility as embedded in today's price (specifically oil, heavy oil, or natural gas).

Price tends to be the primary motivator for many to take action, whether it's rising or falling.

We will look at a historical example of consensus-driven price and the resultant outcomes, then "rock the boat" a little, and test two critical views in the crude oil and natural gas markets, their potential outcomes, and what that means for you.

Consider bringing a guest or an associate and come hear about some of those external business outcomes that could double your money or shake your business to its core in 2018.


PLEASE RSVP AT YOUR EARLIEST CONVENIENCE. THIS BREAKFAST TALK WILL SELLOUT
PLEASE RSVP not later than December 4, to Duncan@turnstonestrategy.com first, in order to secure your seat.

This breakfast talk is our annual fund raiser for the Calgary Foodbank. We ask that you donate a minimum of $25 online, or at the door. A charitable tax receipt will be issued. Your receipt will be your ticket.
Donate to the Calgary Foodbank at: https://calgaryfoodbank.akaraisin.com/TurnstoneStrategy2017

Thursday, December 7, 2017
The Bow Valley Club
Main Dining Room,
Bow Valley Square
370, 250 – 6th Ave. SW
7:30 - 8:00 a.m. – Continental Breakfast/Networking
8:00 – 9:15 a.m. – Presentation & Q&A


First two hours of parking in Bow Valley Square is free. Entrance of 5th Ave. SW. Validate your ticket at Reception.
Turnstone Strategy Inc.
Phone: (403) 205-3255
Toll Free: 1 (888) 295-3255
Email: hiddenvalue@turnstonestrategy.com
Fax: (403) 251-0459