An Apparent Missing Link in Analysis - A TSI Breakfast Talk
Thursday, October 18, 2018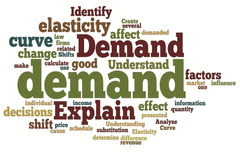 Industry and analysts now go to extraordinary lengths to measure supply. Yet very little is done about the other side of the equation – demand.

Is demand simply that inconsequential? Or, is it more important than supply in understanding what is headed your way in the oil and gas industry? In our TSI cyclical world, demand leads price and supply follows price.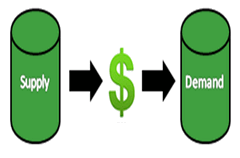 Consider bringing a guest or an associate and come hear how you can better understand what demand is telling you about the future; why that can create great advantage for you personally or for your business; and how we can assist in better sorting through this plethora of data and information floating around out there.
Date:
Thursday, October 18, 2018
Location:
Main Dining Room, The Bow Valley Club
370, 250 – 6thAve. S.W.
Calgary, Alberta
Time:
7:30 - 8:00 am Networking and Continental Breakfast
8:00 - 9:15 am Presentation and Q&A
RSVP:
Duncan Robertson by: Mon. Oct. 15
Duncan@turnstonestrategy.com
Turnstone Strategy Inc.
Phone: (403) 205-3255
Toll Free: 1 (888) 295-3255
Email: hiddenvalue@turnstonestrategy.com
Fax: (403) 251-0459