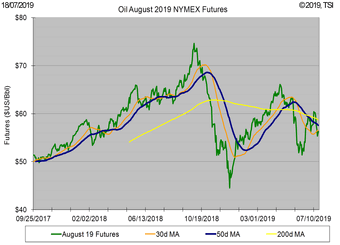 Conventional Crude Oil
June 20, 2019
Will War be the Only Bullish Support Left for Oil?
The U.S. and Iran could be on the verge of a war that could cause oil prices to spike. ...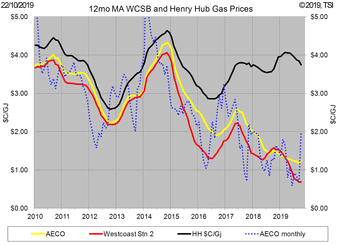 Natural Gas
June 20, 2019
The Most Severe Bottom Ever? Is Cost Cutting Enough?
We are not there yet, but we are one commodity (oil) away from being in the most severe oil and gas ...
Chart of Interest
The U.S. dollar represents a gauge measuring the markets' move toward high return/higher risk ($US falling) or risk aversion ($US rising). A failing global economy tends to prompt the risk-off trade and a rise in ...