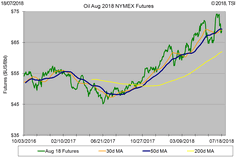 Conventional Crude Oil
July 11, 2018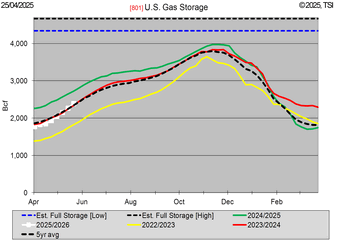 Natural Gas


July 11, 2018

Sentiment Spooked by Gas Production Growth

The weekly U.S. L48 gas production estimate broke out of its flat trend in the last few weeks (chart weekL48). Production has moved up about ...
Chart of Interest
The U.S. dollar represents a gauge measuring the markets' move toward high return/higher risk ($US falling) or risk aversion ($US rising). A failing global economy tends to prompt the risk-off trade and a rise in ...